By setting up a workflow and selecting 'Afterwards' in the settings.
If you want to check orders done by users, like created templates and ordered products, you need to
set up a workflow
and select afterward approval in the settings:
Go to 'Admin' > 'Workflows'.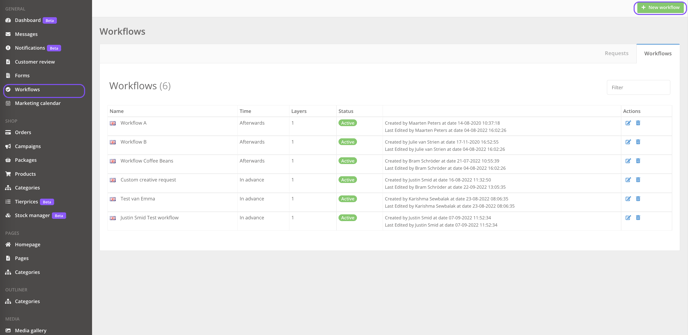 Give the workflow a name and description (optional).
Select the approvers.
In the settings, select:

Status: 'Active'
Type: 'Default'
Time 'Afterwards'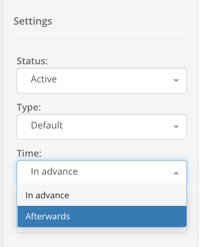 To activate the workflow for the product or template, you need to adjust the product settings:
Go to 'Products' and edit the product or template to which the workflow should apply.
Scroll down to 'Workflow' in the settings.
Choose the desired workflow from the list.
Click 'Workflow active'.
Save the product.