How do I create events in the marketing calendar?
Click '+Event' and choose 'Event'.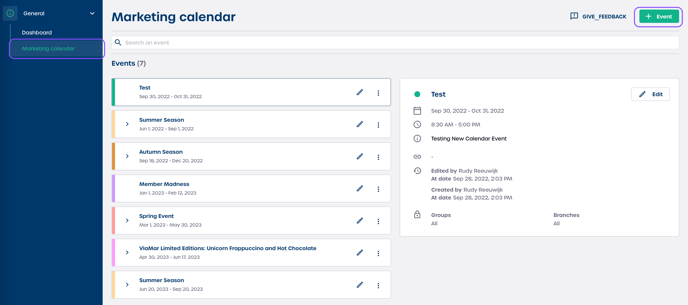 Fill in the name of the event and the description (optional).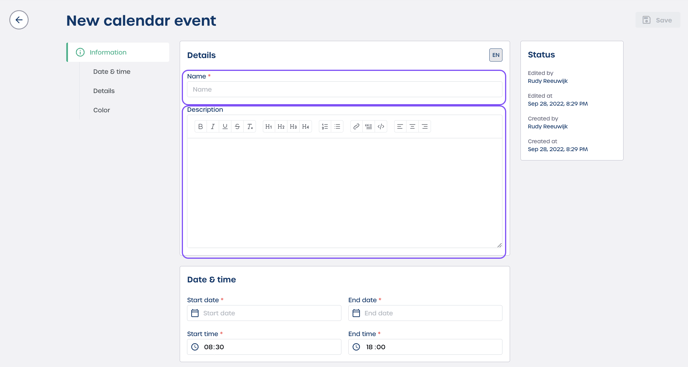 Select start- and end dates for the event.
Select a start- and end time for the event.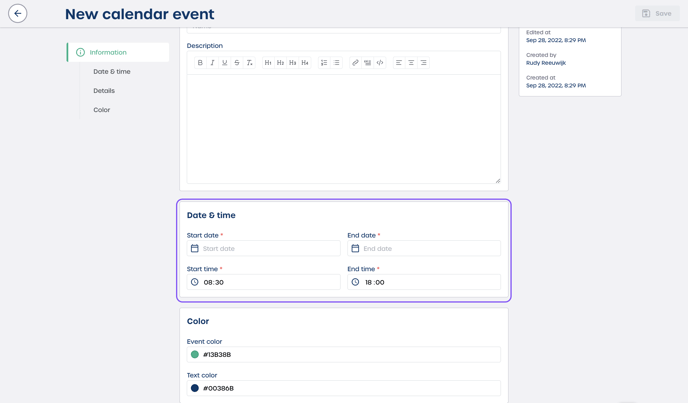 Choose the colors for the event item in the Marketing Calendar.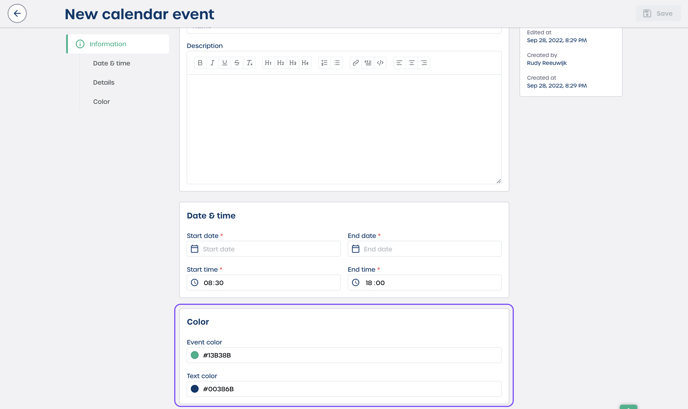 You have now created an event that's visible in the Marketing Calendar. You can expand the event with the following optional settings:
Create subevents
Add media, products, pages, or packages to the event
Set up permissions for events