The brand portal of your organization might have all sorts of products that are available for you to order. Some will have fixed prices, but others (like print material) can also have tier prices.
Fixed prices
Fixed prices are shown both on the overview page and on the product detail page like in the image below. For this type of product, you can usually order any quantity that you would like.



Tier prices
There can also be products available in the webshop where a tier is preset by your organization or the supplier, sometimes including a discount for larger quantities.

For these products only the price for the minimum quantity will be shown on the overview and the product detail page: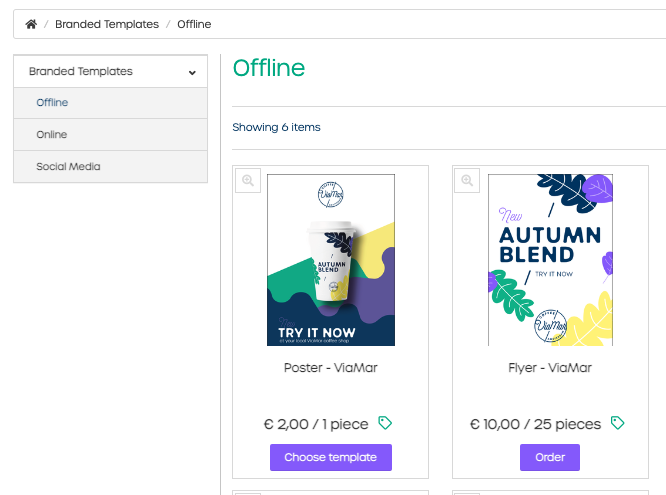 When you click the 'Price-tag'-icon next to it, a pop-up will appear with the full pricelist of the quantities that are available for ordering.