How do I prepare my InDesign package for the Template Studio?
Get all static content in one layer and lock it. Set up a layer per variable issue, and tag it.
Start by assembling all static content and put in one or just a couple of layers and lock them. Now select the first variable in the design and tag it. You can find the Tag tool under "Windows" > "Utilities" > "Tags". Or see the screenshot below: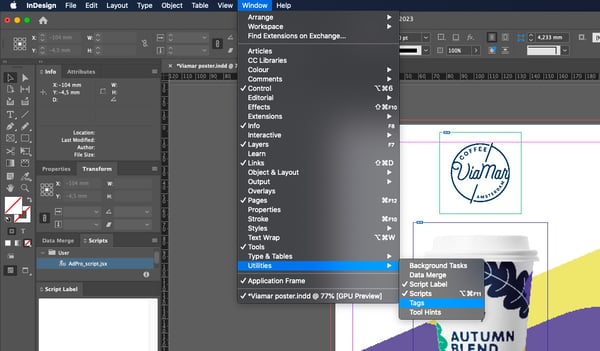 In "Tags" you can create the wanted Tags for text and images. Make sure that every variable (text or image) has its own tag.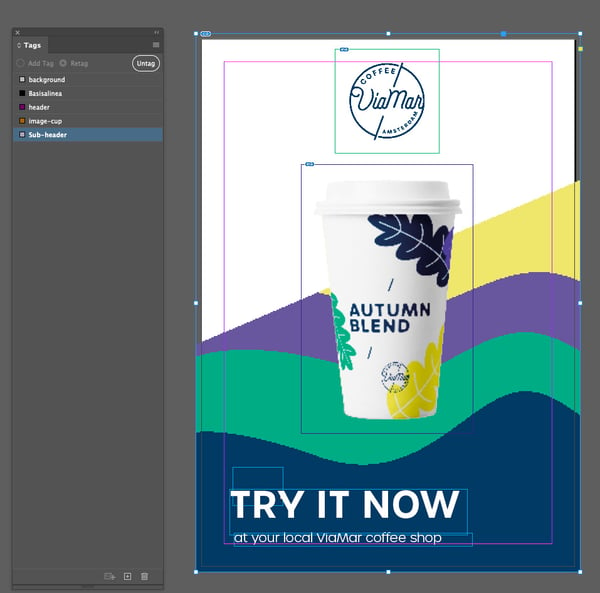 Now save the design and create a package including all the Links, Document fonts, a .idml file, and a PDF file.